The 2021 Ram 1500 TRX vs 2021 Ford F-150 Raptor

Comparing the 2021 Ram 1500 vs 2021 Ford F-150 at London City Chrysler
From the leading Ram dealership in London, Ontario, comes the legendary 2021 Ram TRX, and we have all the finance application and be the first on the block to showcase the 2021 Ram 1500 TRX.
The 2021 Ram 1500 TRX vs 2021 Ford F-150 Raptor
With all the upgrades to reign supreme, the Ram TRX struts in as the most powerful half-ton pickup ever produced. We listened to our customers and designed a thick flat-bottomed steering wheel with a suede wrap, performance paddle shifters, and a new console shifter. Combined with purpose, not fluff, the impressive aesthetics are sweet. It dons suede on the bolsters, speakers in the doors, carbon-fibre accents, and the spec badge right on the console. The Ram TRX takes the prize for technology. The large LCD screen keeps the driver informed about everything. In contrast, the Raptor's technology sticks to the basics. Again, the new Ram leads the pack.
Comparing Performance
But how about performance? As expected, the new 2021 Ram 1500 TRX horsepower and torque blow the Ford F-150 Raptor to the curb, bringing 702 horsepower vs. 450 for the Ford and 650 pounds of torque vs. a mere 510. The Ram features more selectable drive modes for on and off-road optimization than the Raptor, and it includes a better coil suspension than Ford's leaf-spring design. Can it haul much? Oh yeah! The TRX has 8,100 pounds of towing capacity (the Raptor tows at 100 less) and 1310 pounds of payload (that's 120 more than the Raptor). The 2021 Ram TRX is the better choice for you than the 2021 Ford F-150.
Sales hours
Monday

9:00am-7:00pm

Tuesday

9:00am-7:00pm

Wednesday

9:00am-7:00pm

Thursday

9:00am-7:00pm

Friday

9:00am-6:00pm

Saturday

9:00am-5:00pm

Sunday

Closed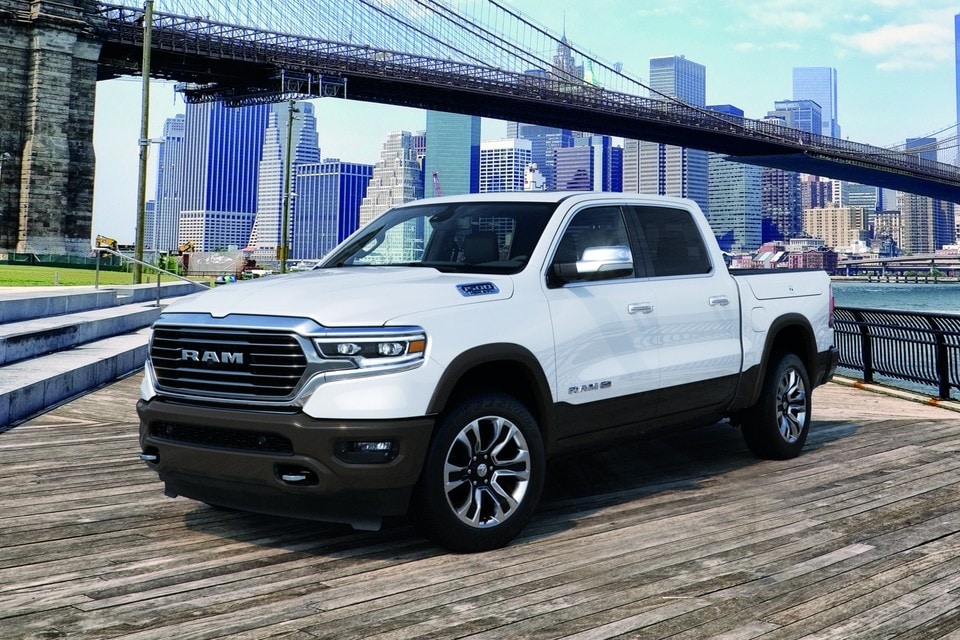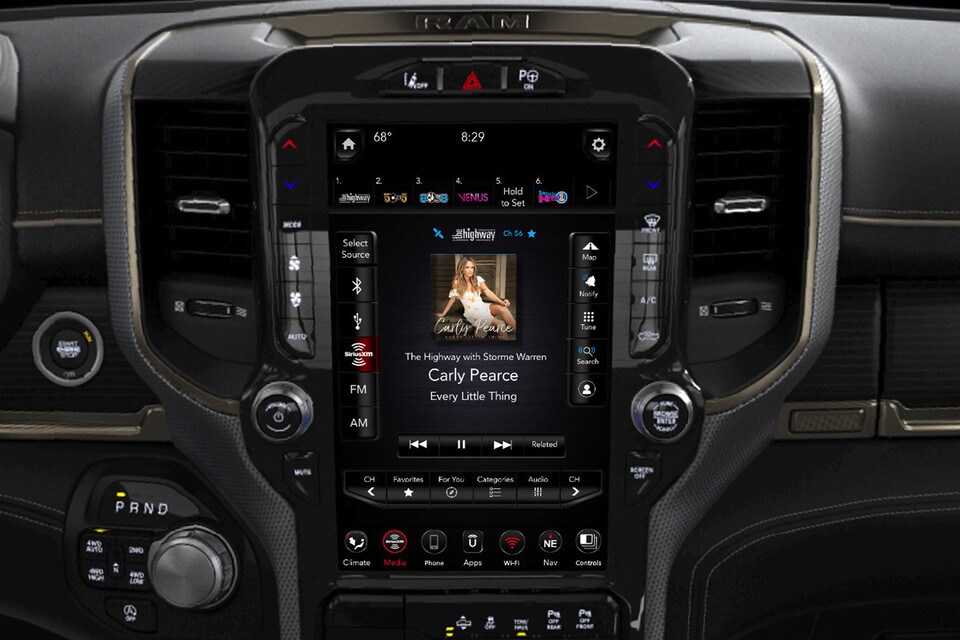 Frequently Asked Questions
When Can I buy a Ram TRX in London, Ontario?
The 2021 Ram TRX launch edition models sold out within three days. Wow! Don't worry, because there are plenty of models rolling out, and they will be arriving in Ontario soon. Please take a minute and complete our online finance application to be ready to enjoy this beast.
What does TRX mean on the Ram 1500 TRX?
Contrary to all the rumors, it did not begin as a nod to the T-Rex. In the past, TRX was in the name of a limited production truck. Dodge had the rights to it with no cost or delay, so it just worked. But all the fans can stick with the Raptor-killing T-Rex story.
Test Drive a Ram in London, Ontario
We are happy to answer any questions. Contact us to learn more details and to view our full new Ram vehicle lineup today.
2021 Ram 1500 Inventory in London, Ontario