All-New 2021 Jeep Compass in London, Ontario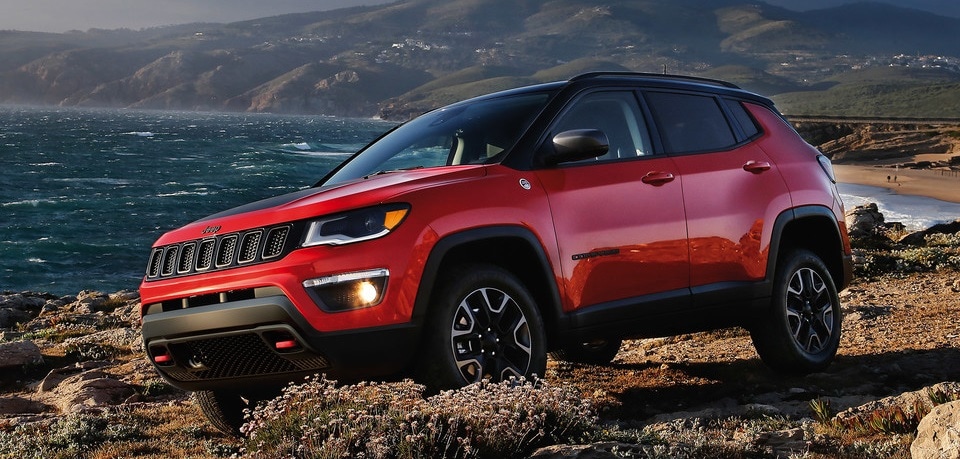 The All-New 2021 Jeep Compass in London, Ontario - Order Yours Today!
The 2021 Jeep Compass comes in appealing design and style for all lovers of SUVs. Like its predecessor, the Jeep Compass retains the elegance and reliability that has been a characteristic of Jeep models. The vehicles are up for grabs in London, Ontario, at our dealership. We serve our customers in St. Thomas, Woodstock, Oxford County, Chatham, Sarnia, and surrounding areas of Ontario. We carry new Jeep vehicles. For convenience, we offer online financing so you can get one step closer to owning your Jeep by completing our online finance application.
2021 Jeep Compass Review
The 2021 Jeep Compass review in London, Ontario, shows that buyers in this segment are very satisfied with Jeep Compass. The 2021 Jeep Compass trims are Sport, Latitude, Altitude, 80th Anniversary, Limited, and Trailhawk. The Compass Sport offers modern entertainment that supports external digital memory control. Offering all-wheel-drive and has brake assist technology to improve its safety. 
The Compass Latitude offers voice-activated audio control and side-impact beams. The Compass Altitude enjoys a satellite radio and voice-activated audio control. Our 80th Anniversary Jeep Compass has an HD radio and brake assist. It has also been designed with electronic stability control to improve safety. The Compass Limited has a blind-spot warning system, electronic stability control, and brake assist. The Trailhawk is an off-road vehicle with a 9-speed automatic transmission. It drives as a four-wheel and has side impact beams for your safety.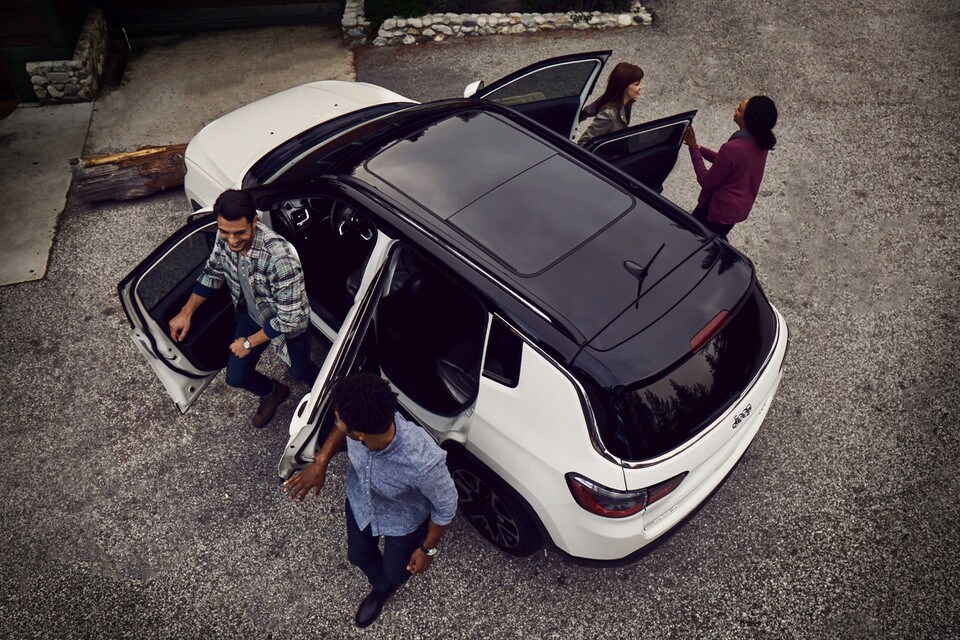 2021 Jeep Compass Exterior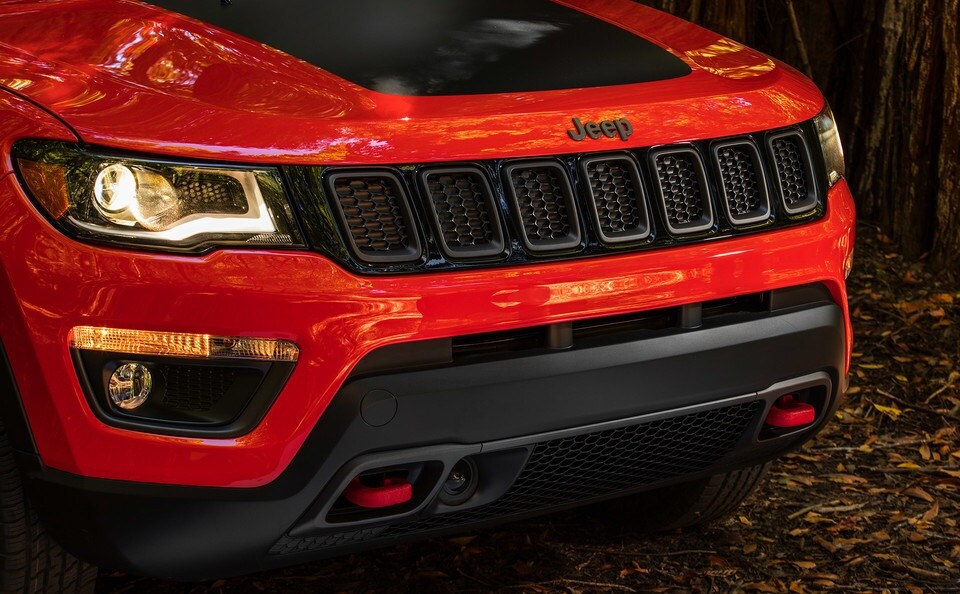 2021 Jeep Compass Interior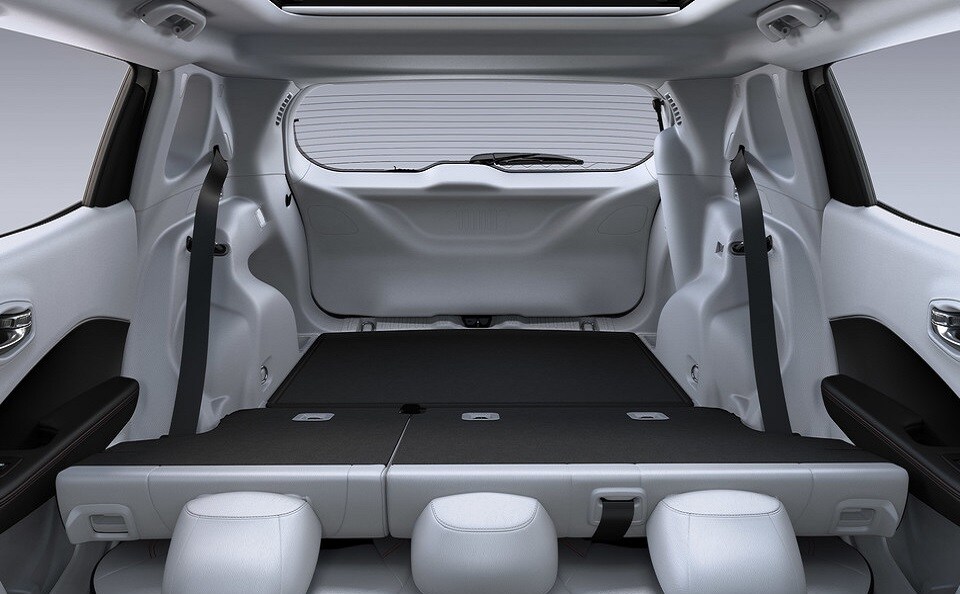 Interior and Exterior Features
The interior of the Jeep Compass is bold and elegant. Jeep offers a black interior and white interior. The models enjoy premium interior, quality sound, and comfortable leather seats. The driver and occupants enjoy a sunroof and heated front seats. For more features, check 2021 Jeep Compass accessories and options in Oxford County. Exterior features of Jeep Compass include sleek curves, daylight LED lamps, and 17 inches to 19-inch wheels. For customizations and accessories available on the 2021 Jeep Compass Altitude in St. Thomas, Ontario, be sure to contact our parts department.
Performance
For lovers of adventure, the 2021 Jeep Compass towing capacity is 2,000 pounds. This is made possible by the fact that the 2021 Jeep Compass engine is a 2.4-litre engine. It has 180 horsepower and 175 torque.
Frequently Asked Questions
What is a Jeep Compass comparable to?
The Jeep Compass is unlike any SUV crossover in its class, offering greater traction and off-road capability, however it is often compared to other crossover SUVs
How to put a Jeep Compass in four-wheel-drive?
To enable four-wheel-drive, push the 4WD lock button.
How long does a Jeep Compass last?
This depends on how one handles the vehicle and regular maintenance. To ensure the longevity of your vehicle, be sure to schedule a service with us.
Does the Jeep Compass have a sunroof?
Yes, you can enjoy the Jeep Compass sunroof.
Schedule a Test Drive
To make the best choice of which model to consider, we invite you to book a test-drive with us. We offer friendly customer service and product advisors who will offer you several options to choose from to find the right car in London, Ontario.
Sign up for updates