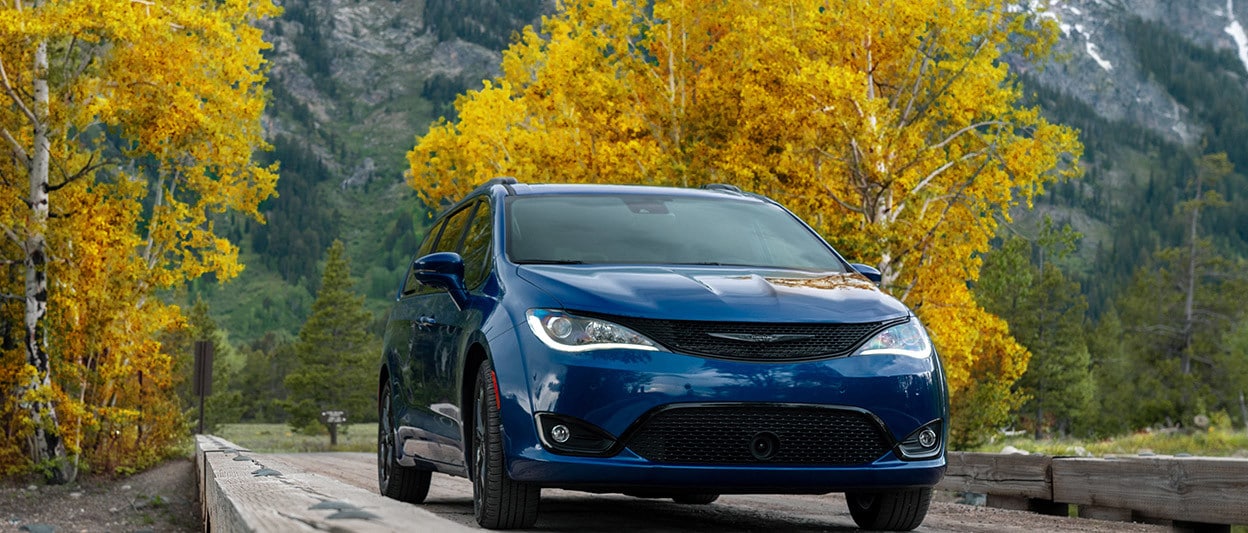 The All-New 2021 Chrysler Pacifica. Order Yours Today in London, Ontario
Are you ready to experience the latest innovation from Chrysler? Then the 2021 Chrysler Pacifica minivan has much to offer you. As the leading Chrysler dealership in London, Ontario, we're proud to offer all the latest vehicles from Chrysler and the 2021 Pacifica is no exception. Serving London, St.Thomas, Woodstock, Oxford County, Chatham, Sarnia, and surrounding areas in Ontario, our dealership is the preferred choice. Once you've found the vehicle you're looking for in our new Chrysler inventory you can quick get pre-approved by completing our online finance application. Getting a new vehicle couldn't be easier.
When you're searching for a 2021 Chrysler Pacifica in St. Thomas or Chatham, Ontario, it's best to know as much as possible. With the vehicle not yet released, we're currently taking orders so be sure to contact us to order your 2021 Chrysler Pacifica today.
2021 Chrysler Pacifica Performance Specs in London, Ontario
As one of the first and only all-wheel drive minivans in Canada, the 2021 Chrysler Pacifica offers you the ability to control and maintain traction on virtually any terrain. The AWD system helps deliver torque to the wheels with appropriate traction with little driver input, so you don't have to worry about power, the minivan has you covered. The 2021 Chrysler Pacifica offers a 3.6 L V-6 engine with a 9-speed automatic transmission which delivers a powerful 287hp capable of propelling you anywhere you need to go.
The 2021 Chrysler Pacifica is rated to offer a fuel economy of 8.4L/100 km highway and 12.9L/100 km in the city. With AWD capability, the Chrysler Pacifica is one of the few minivans in Canada that offers exceptional handling and returns the joy of driving back to you.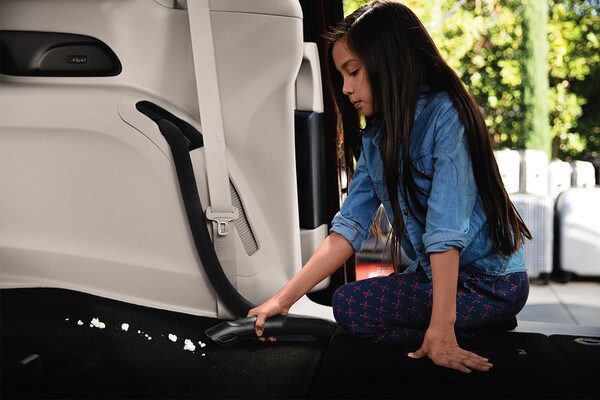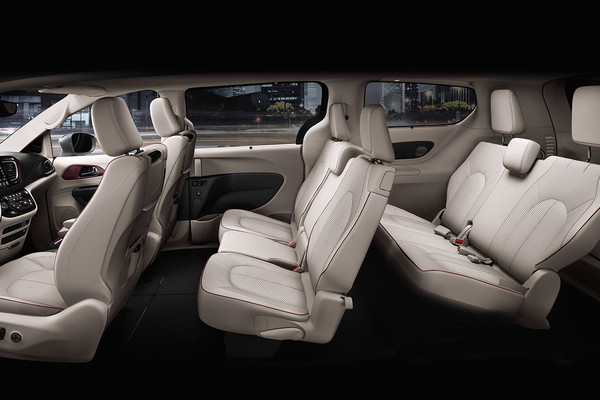 Interior and Exterior Features
The 2021 Chrysler Pacifica offers a style that's unique only to the Pacifica. A sporty and aerodynamic design, the Pacifica is almost like a rocket ship with style. Designed to carry your loved ones, cargo and haul more, the Pacifica offers incredible design on the exterior with multiple colours to choose from and six different wheel styles. The exterior of the minivan offers you LED lighting all around, while the interior design of the 2021 Pacifica is one to marvel about. It offers greater comfort for passengers than other cars in the same class, with ample and spacious legroom and headroom for each passenger. Some of the interior features include a soft-touch instrument panel with accent stitching, second-row captain's chairs that have movable lumbar comfort pillows, and climate control for the front and rear passengers.
Safety and Tech Features
The 2021 Chrysler Pacifica offers over 115 standard safety and security features to enhance your safety as you drive the vehicle. With a need to ensure that your passengers and loved ones are safe at all times, the minivan offers automatic emergency braking to avoid collisions, blind-spot monitoring, driver and passenger airbags, rear-cross path detection to safeguard you from rear collisions, adaptive cruise control and much more.
The 2021 Chrysler Pacifica doesn't shy away from offering you the latest technology features. Enjoy our Uconnect 5 system which offers you a 10.1-inch high definition touchscreen display. The Uconnect 5 now offers you the ability to customize your profiles and profiles for an additional five individuals, giving you a wide range of entertainment and connectivity options. minivan also offers Amazon Alexa integration along with Apple CarPlay and Android Auto for your entertainment needs. Getting connected, staying connected and enjoying your favourite tunes has never been easier.
Frequently Asked Questions
When will the 2021 Chrysler Pacifica be available?
The 2021 Chrysler Pacifica will be available starting from the fourth quarter of 2020. Contact us to order your Chrysler Pacifica today.
Will the 2021 Chrysler Pacifica offer all-wheel-drive?
Yes, the 2021 Chrysler Pacifica will be an all-wheel-drive vehicle.
Ready to Order Your 2021 Chrysler Pacifica?
If you're ready to pre-order your 2021 Chrysler Pacifica, then be sure to contact us today. As the leading Chrysler dealership our customers love our service experts, so if you need to schedule a service, book yours today.
Make an Inquiry